AICPA 2022 Spring Council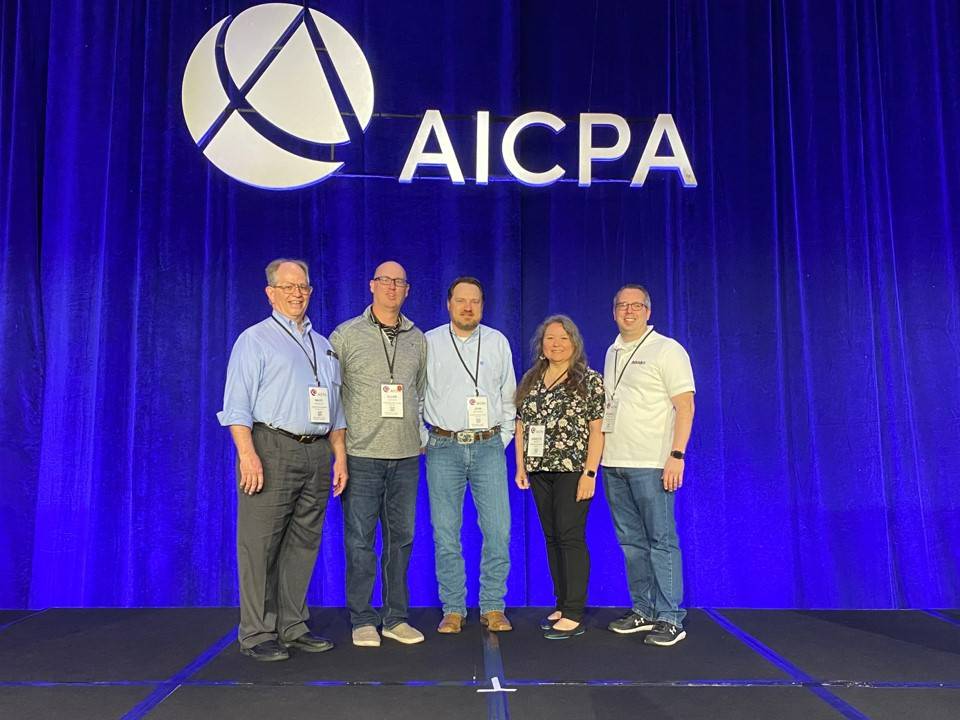 Topics covered in Austin TX
Update from AICPA Council
Council is the AICPA's governing body and the place where the profession comes together to discuss what is happening and more importantly what is coming in the future. Much like Congress, each state gets a number of seats based on the number of AICPA members. In Montana we have two seats, one changes each year and is filled by the Society President, the other serves a three year term and comes from our Past Presidents. Mid May Russell Rice, Marc Giullian, Annette Hill, and John Steinhoff traveled with me to Austin TX for a couple of days together with peers from across the country. We had four people at this meeting because Russell and Annette were handing the baton to Marc and John as terms ended and started.
My biggest takeaway from the event is that every aspect of the profession is changing. Management accounting is working to be more efficient on historical work so they can find time to be more strategic. One of me favorite quotes is the CF-NO is becoming the CF-Know. As transactions are booked differently the attestation work has to change to verify the information. The tax world is evolving to address IRS issues and the hope is that at the end of this current challenge will be improvements to the processes to make compliance easier. These are exciting and challenging times, lets hear what Annette and John thought:
---
Annette Hill
"Inspiration through Uncertainty"
We've learned to live and even thrive with uncertainty. I've been privileged to attend Council meetings in person and virtually over the past three years and thank you for the opportunity to represent Montana. This May's Council meeting was brimming with inspiration and opportunity, two of my favorites clanging louder than ever.
The Environmental, Social, and Governance (ESG) movement has taken the world by storm. Investors and the public are demanding more transparency regarding ESG policies in companies. As we know, what happens on Wall Street can quickly roll on to our main street. CPAs, with our trusted advisor reputation and experience, are poised to be the best at communicating, evaluating, and reporting on ESG policies. The AICPA message continues to be, "the ESG space is ours to take." Follow your passion to make our world a better place by exploring your opportunities in ESG.
The AICPA has ramped up its message to encourage and promote diversity, equity, and inclusion (DEI) within the CPA profession and its workforce. With every gathering of CPAs, the diversity is more visible. We still have a long way to go with only 14 percent of our profession represented by minorities, and you may think we don't have an opportunity to improve DEI in Montana, but we surely do. Different people, cultures, and perspectives, diversity in personality and thought – all of these are areas where we can focus, make intentional decisions and actions that impact our workforce, to make our workplaces more representative of the clients and communities we serve.
---
John Steinhoff
At every Council meeting, it's amazing to see how far reaching our profession is and how the decisions made by the AICPA impact accountants around the globe. We often think of our clients in our geographic areas or the communities we serve, but the AICPA and CIMA work with members in 196 countries.
One of the biggest issues (other than change coming at us faster than the speed of light) is the pipeline for our profession. And not just new hires but replacing retiring owners in our firms or finding the next group of internal employees to take on ownership roles. I have yet to meet a firm in Montana who is flush with staff and looking to outsource them, so we can all understand the impact this is having on our profession.
One of the discussion points is we need to do a better job of telling our story. I personally think we are good at this, but we need to go a step further. Most students think a CPA does 2 things: audit or tax. What we need to do is explain the many paths CPAs can take, including options inside their current employer. If students better understood the many doors they could open it could be the paradigm shift to attract more students.
Challenging times are ahead, but the AICPA is constantly on the forefront of tackling these challenges while being forward thinking and preparing for the future.