Member leadership
Board of Directors
The Board of Directors serves as the leadership for the Society. Guided by our Strategic Plan, board members discuss issues facing the profession and help ensure the Society continues to make an impact into the future. Members serve a three year term, where they attend quarterly meetings to provide staff with advice and direction.
---
Meet your board officers
Officers
Marc Giullian
CPA
President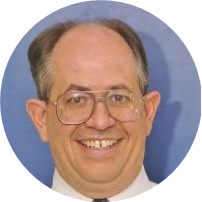 Steven Johnson
CPA
President-Elect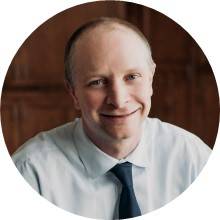 Director of the Master of Professional Accountancy Program, Marc brings a unique perspective to his role as President for the 2022-2023 year.
Shareholder at Anderson ZurMuehlen and our President-Elect for 2022-2023 year. Steven serves on the Professional Development Committee and is on the Board of Directors for Shodair Children's Hospital.
Tracee Gallo
CPA
Secretary/Treasurer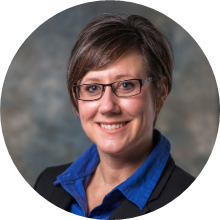 Dan Vuckovich
CPA, ABV, CFF
Ex-Officio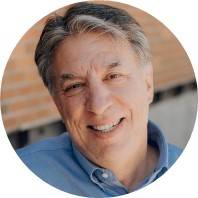 Tracee has 20 years of collective experience in tax preparation, tax auditing, and financial accounting. Prior to moving into public accounting, Tracee was a state tax auditor and management analyst specializing in pass-through entities and multistate taxation. Her skills for research and analysis of state and federal tax laws and policy make Tracee a solid asset when tackling complex tax situations. She has been trained by both the Internal Revenue Service and the Multistate Tax Commission in the areas of income tax and multistate entity tax compliance.
Shareholder at Anderson ZurMuehlen and consultant on various projects for the public and private sectors including business valuations, tax planning, cash management techniques, financing alternatives, accounting systems development and review, organizational impact studies, and financial statement compilations.
---
Meet your board members
Directors
Some of Russ's past endeavors include serving as the past president of the Helena Chapter of CPAs, treasurer of the Last Chance Riders Motorcycle Club, and multiple Young Professional groups through the Chamber of Commerce. His hobbies are seasonal; everything from skis to boards, jiu-jitsu to motorcycles. But as free time becomes a thing of the past, Russ's most important roles are husband and father. Two teenage daughters, a toddler son, and multiple dogs keep him and his wife busy and full of life.
Tim has been employed at the Montana Technological University (Montana Tech) for over 30 years. He is a life-long resident of Montana. He is an alumnus of the University of Montana, earning bachelors degrees in accounting and economics, a masters degree in business administration, and a doctorate in educational leadership. Tim currently teaches courses in intermediate accounting, income tax, governmental accounting, and strategy. His research interests are related to accounting education.
His professional certifications include; Certified Public Accountant (CPA), Certified Managerial Accountant (CMA), and Certified in Financial Management (CFM). Tim has been married to the former Valerie Clark for 25 years and has three sons; Michael, Alex, and Andrew.
Leo is a third-generation CPA proprietor of Prigge and Otten PC, a small tax and accounting advisory firm in Uptown Butte that Leo co-owns and runs with his wife Jen. Leo serves on a number of community boards in Butte and is committed to helping Butte residents and small businesses thrive.
Sara is the CFO of ALPS P&C Insurance Company and a UM grad. Sara loves to rides bikes and ski with her husband and dog.
Becky is currently the controller for two small businesses in Bozeman, MT. Becky previously spent 15 years in internal audit work within the financial institutions industry. Becky has been involved with the Society in various capacities since 2008, including work on the Professional Development, Industry, and Annual Conference Planning Task Forces. Outside of work and MTCPA involvement, Becky lives her best life spending time her husband and pets, along with enjoying all things Montana has to offer.
Eric is a tax manager with Eide Bailly in Billings, specializing in corporate and pass-through entity taxation. He is a graduate of Montana State University and enjoys hiking and biking in his free time.
Chet McLean, CPA, CGFM, CIA
Chet specializes in governmental accounting and auditing. Chet has earned a Master's of Accountancy from the University of Montana, a CGFM from the Association of Government Accountants, and a CIA from the Institute of Internal Auditors.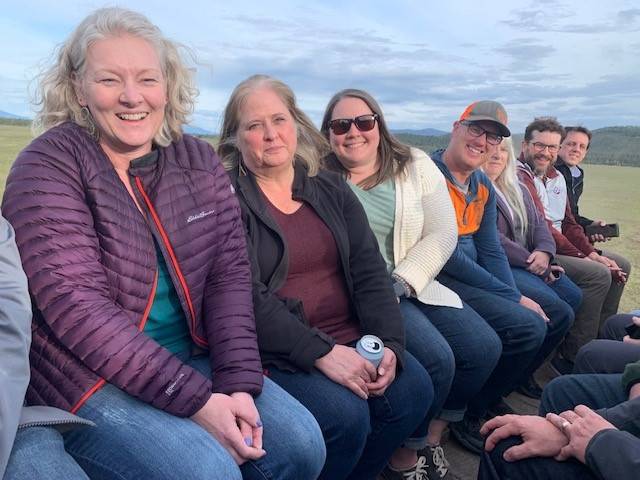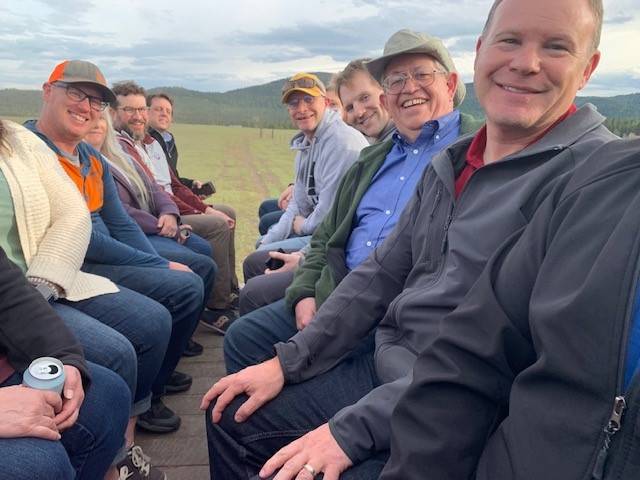 ---
Those who got us to today
Past Presidents
2020's
Russell Rice 2021-2022
Marca Gibson 2020-2021
2010's
Julie Kostelecky 2019-2020
John Steinhoff 2018-2019
Josh Herbold 2017-2018
Annette Hill 2016-2017
Brenda Byrnes 2015-2016
Ann Deegan 2014-2015
Paul Nisbet 2013-2014
Gordon Thompson 2012–2013
David Sather 2011–2012
Ron Yates 2010–2011
2000's
Kyla Stafford 2009-2010
Ryan Screnar 2008-2009
Gary Staudinger 2007-2008
Dan Vuckovich 2006-2007
Dwaine Iverson 2005-2006
James Galipeau 2004-2005
James Woy 2003-2004
Judy Paynter 2002-2003
Richard Reisig 2001-2002
Marilyn Bartlett 2000-2001
1990's
Melvin McFetridge 1999-2000
Cheri Burns 1998-1999
Walter Kero 1997-1998
Robert Chrysler 1996-1997
Patricia Douglas 1995-1996
Leonard Deppmeier 1994-1995
Gary Demaree 1993-1994
Daniel Eigeman 1992-1993
Anthony DiLello 1991-1992
Joe Shevlin 1990-1991
1980's
Ellen Solem 1989-1990
Patrick Davison 1988-1989
Ronald Taylor 1987-1988
Denis Adams 1986-1987
Timothy Sather 1985-1986
Michael Holland 1984-1985
Darrell Ehrlick 1983-1984
Gary Carlson 1982-1983
Ellen Feaver 1981-1982
Ray Curtis 1980-1981
1970's
Robert Prigge 1979-1980
Karl Sorenson 1978-1979
Robert Bragg 1977-1978
Michael Brown 1976-1977
John Wheeler 1975-1976
Jack Stevens 1974-1975
Stone Paulson 1973-1974
Richard Gunlikson 1972-1973
Todd Lindberg 1971-1972
Everit Sliter 1970-1971
1960's
George Koyl 1969-1970
Maurice (Meese) Clark 1968-1969
Jack Kempner 1967-1968
George Campanella 1966-1967
William Schmidt 1965-1966
Norm Wilson 1964-1965
Maurice Colberg 1963-1964
Max Swanson 1962-1963
Henry Jordahl 1961-1962
Clarence Misfeldt 1960-1961
1950's
George Anderson 1959-1960
Anthony Gerharz 1958-1959
R.R. Mountain 1957-1958
Howard Gaare 1956-1957
S. Clark Pyfer 1955-1956
E.R. Blinn 1954-1955
John Wallin 1953-1954
J. Roland Peterson 1952-1953
J. Rodney Renman 1951-1952
C.E. Coulston 1950-1951
1940's
Bruce Risley 1949-1950
W.K. Good 1948-1949
C.J. Bjornlie 1947-1948
R.A. Lathom 1946-1947
R.L. Watkins 1945-1946
W.F. Seel 1944-1945
W.F. Finlay, Sr. 1943-1944
B.F. Holcomb 1942-1943
H.P. Higgins 1941-1942
1930's
A.J. Rowland 1939-1940
M. Stotesbury 1938-1939
Anthony Gerharz 1937-1938
Roscoe Thomas 1936-1937
Hugh Galusha, Sr. 1935-1936