Member leadership
Board of Directors
The Board of Directors serves as the leadership for the Society. Guided by our Strategic Plan, board members discuss issues facing the profession and help ensure the Society continues to make an impact into the future. Members serve a three year term, where they attend quarterly meetings to provide staff with advice and direction.
---
Meet your board officers
Officers
Marc Giullian, CPA
President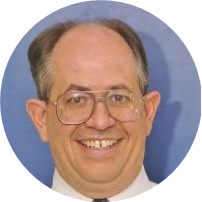 Steven Johnson, CPA
President-Elect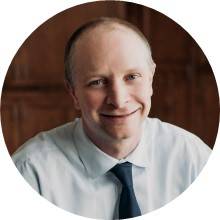 Director of the Master of Professional Accountancy Program, Marc brings a unique perspective to his role as President for the 2022-2023 year.
Shareholder at Anderson ZurMuehlen and our President-Elect for 2022-2023 year.
Tracee Gallo, CPA
Secretary/Treasurer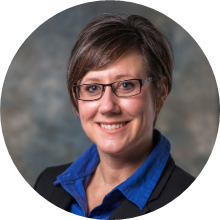 Dan Vuckovich, CPA, ABV, CFF
Ex-Officio
Tracee has 20 years of collective experience in tax preparation, tax auditing, and financial accounting. Prior to moving into public accounting, Tracee was a state tax auditor and management analyst specializing in pass-through entities and multistate taxation. Her skills for research and analysis of state and federal tax laws and policy make Tracee a solid asset when tackling complex tax situations. She has been trained by both the Internal Revenue Service and the Multistate Tax Commission in the areas of income tax and multistate entity tax compliance.
---
Meet your board members
Directors
Russell launched his career in the financial services industry in the government sector, as a business and income tax auditor for the state of Montana. The Butte native achieved his CPA license and transitioned into public accounting where he spent 8 years in the JCCS Helena office and is now based in Missoula.
Russell approaches each client and task, no matter how overwhelming it may seem at first glance, by breaking the problem or task into workable components and then working piece by piece forward toward a solution and clarity. The important part, he says, is communicating his team's results back to the client in a way that is both understandable and valuable. It's also imperative that information is shared between JCCS staff so that the team can establish the best products appropriate for each client.
Depending on a client's needs and situation, Russell's services range from working with clients on biweekly payrolls to quarterly advising to yearly compliance. And frequently larger opportunities such as retirement investing, and employee benefit plans also present themselves.
In the winter he skis and snowboards. In the summer he wakeboards, golfs and rides and rebuilds his motorcycles. All year, Russell spends time with his wife, 2 daughters, young son, and dogs.
Tim is a lifelong resident of Montana. He completed his post-secondary education at the University of Montana - Missoula earning bachelor's degrees in accounting and economics, a masters degree in business administration, and a doctorate in educational leadership. His professional certifications include: Certified Public Accountant (CPA), Certified Managerial Accountant (CMA), and Certified in Financial Management (CFM). He started teaching as a graduate student and returned to teaching full time after spending time in industry working in public accounting. Tim has been married to the former Valerie Clark for 17 years and has three sons; Michael, Alex, and Andrew.
Leo comes from a dynasty of accountants, as he followed in his forefathers' footsteps at Prigge and Otten Public Accountants, 16 E. Granite St.
"My grandfather Bob started the firm in the 1960s and I am the third generation Prigge accountant in the firm," said Prigge recently. "I have a number of clients that worked with my grandfather, then my father, and who now meet with me. That's pretty cool."
Keeping it all in the family, Leo's wife, Jen, was one of two who nominated him for the honor — for many reasons.
"Leo is passionate about his hometown of Butte, America," wrote Jen. "He serves on the boards of Action, Inc., and the Montana Lottery Commission. He is an active member and past president of the Butte Exchange Club, and is the current president of the Burros Club. He is committed to helping Butte residents and local businesses thrive."
Sara is the CFO of ALPS P&C Insurance Company and a UM grad. Sara loves to rides bikes and ski with her husband and dog.
Chet McLean, CPA, CGFM, CIA
Chet specializes in governmental accounting and auditing. Chet has earned a Master's of Accountancy from the University of Montana, a CGFM from the Association of Government Accountants, and a CIA from the Institute of Internal Auditors.
Riley serves as the student representative on the board. She brings the perspective of students into the decisions of the board.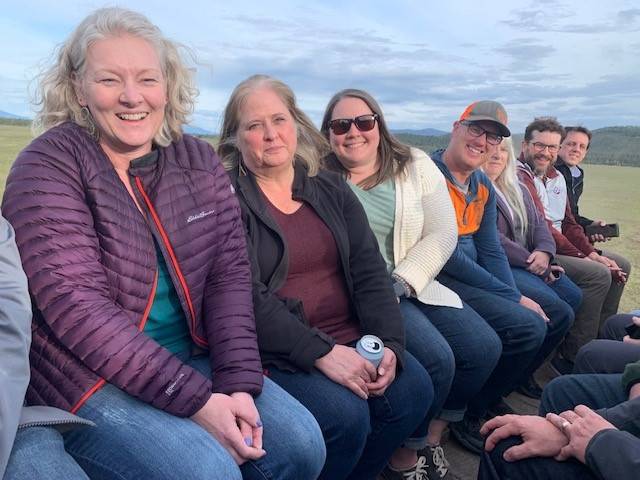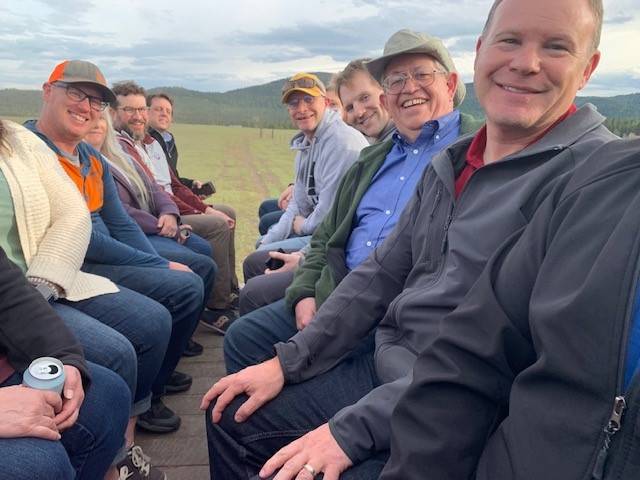 ---
Those who got us to today
Past Presidents
2020's
Russell Rice 2021-2022
Marca Gibson 2020-2021
2010's
Julie Kostelecky 2019-2020
John Steinhoff 2018-2019
Josh Herbold 2017-2018
Annette Hill 2016-2017
Brenda Byrnes 2015-2016
Ann Deegan 2014-2015
Paul Nisbet 2013-2014
Gordon Thompson 2012–2013
David Sather 2011–2012
Ron Yates 2010–2011
2000's
Kyla Stafford 2009-2010
Ryan Screnar 2008-2009
Gary Staudinger 2007-2008
Dan Vuckovich 2006-2007
Dwaine Iverson 2005-2006
James Galipeau 2004-2005
James Woy 2003-2004
Judy Paynter 2002-2003
Richard Reisig 2001-2002
Marilyn Bartlett 2000-2001
1990's
Melvin McFetridge 1999-2000
Cheri Burns 1998-1999
Walter Kero 1997-1998
Robert Chrysler 1996-1997
Patricia Douglas 1995-1996
Leonard Deppmeier 1994-1995
Gary Demaree 1993-1994
Daniel Eigeman 1992-1993
Anthony DiLello 1991-1992
Joe Shevlin 1990-1991
1980's
Ellen Solem 1989-1990
Patrick Davison 1988-1989
Ronald Taylor 1987-1988
Denis Adams 1986-1987
Timothy Sather 1985-1986
Michael Holland 1984-1985
Darrell Ehrlick 1983-1984
Gary Carlson 1982-1983
Ellen Feaver 1981-1982
Ray Curtis 1980-1981
1970's
Robert Prigge 1979-1980
Karl Sorenson 1978-1979
Robert Bragg 1977-1978
Michael Brown 1976-1977
John Wheeler 1975-1976
Jack Stevens 1974-1975
Stone Paulson 1973-1974
Richard Gunlikson 1972-1973
Todd Lindberg 1971-1972
Everit Sliter 1970-1971
1960's
George Koyl 1969-1970
Maurice (Meese) Clark 1968-1969
Jack Kempner 1967-1968
George Campanella 1966-1967
William Schmidt 1965-1966
Norm Wilson 1964-1965
Maurice Colberg 1963-1964
Max Swanson 1962-1963
Henry Jordahl 1961-1962
Clarence Misfeldt 1960-1961
1950's
George Anderson 1959-1960
Anthony Gerharz 1958-1959
R.R. Mountain 1957-1958
Howard Gaare 1956-1957
S. Clark Pyfer 1955-1956
E.R. Blinn 1954-1955
John Wallin 1953-1954
J. Roland Peterson 1952-1953
J. Rodney Renman 1951-1952
C.E. Coulston 1950-1951
1940's
Bruce Risley 1949-1950
W.K. Good 1948-1949
C.J. Bjornlie 1947-1948
R.A. Lathom 1946-1947
R.L. Watkins 1945-1946
W.F. Seel 1944-1945
W.F. Finlay, Sr. 1943-1944
B.F. Holcomb 1942-1943
H.P. Higgins 1941-1942
1930's
A.J. Rowland 1939-1940
M. Stotesbury 1938-1939
Anthony Gerharz 1937-1938
Roscoe Thomas 1936-1937
Hugh Galusha, Sr. 1935-1936