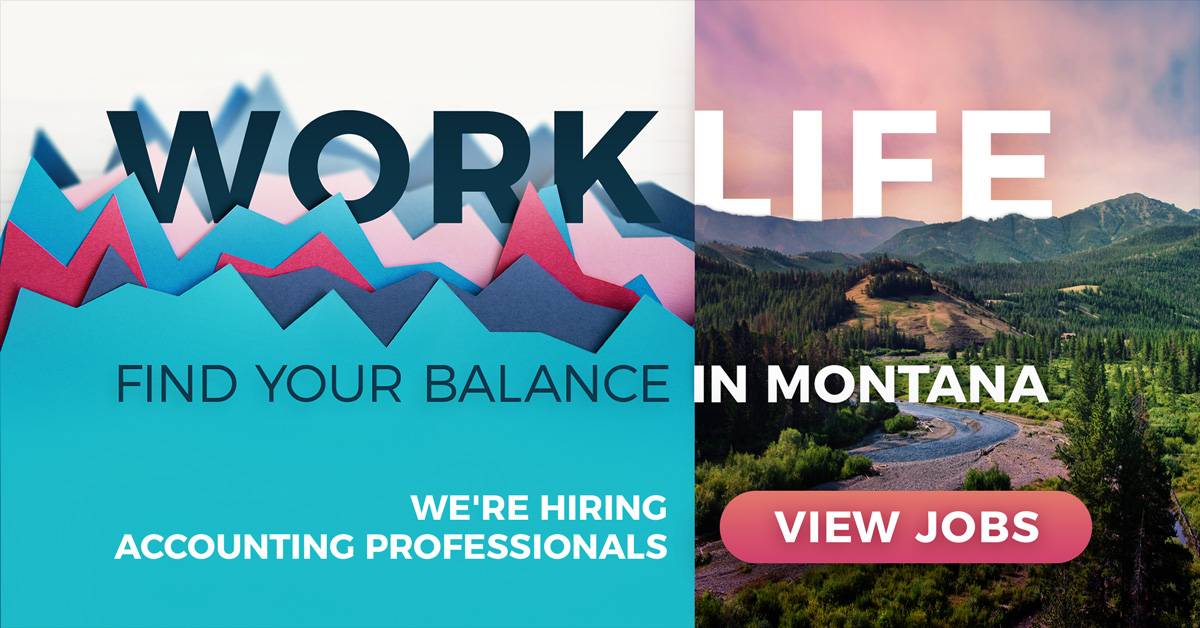 Your place to find talent
Montana CPA Jobs
We are committed to helping Montana businesses and firms find the talent they need. Unlike other job posting services we are laser focused on attracting CPA to live and work in Montana. Your jobs will be promoted through targeted marketing into areas we know graduates of the Montana schools have relocated.
MontanaConnection was founded with the idea of helping Montana graduates find their way back home to fill the great jobs you are offering. MontanaConnection is a success story with hires across the state of both new and experienced CPAs. We invite you to be part of this success story as you plan for the future of your organization.
Did you move back to Montana after spending time away? Or, did you relocate to Montana from somewhere else? We would love to tell your story to help others considering moving to our great state.
MSCPA members can post jobs for $200 for 4 weeks.
Non-MSCPA members can post jobs for $325 for 4 weeks.
Please, only post jobs for organizations located in Montana.
You can purchase yearly subscription for $1500 and you can post as many jobs as you want in that year. For more information please contact jean@mscpa.org
Posting an Internship in MontanaConnection is free. All Internships must be in Montana.